Senior Vision
Enjoy Clear & Healthy Vision For a Lifetime
Compassionate Care and Expertise You Can Trust
Struggle to read the messages on your smartphone?
Do images appear less vibrant than they used to?
Growing old is a privilege.
But when it comes to eye health, aging can bring on several ocular conditions and diseases like glaucoma, age-related macular degeneration, cataracts and diabetic retinopathy.
Vision impairment decreases one's ability to perform activities of daily living and increases the risk for depression.
The eye doctors at Memorial Eye Center - Gessner can help keep your vision clear and comfortable with regular eye exams, early detection and personalized care.
---
---
Senior Eye Care in Mid-West
Meet our Eye Doctors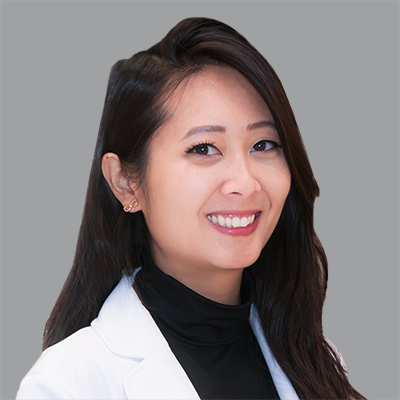 Monday

9:00 am - 6:00 pm

Tuesday

9:00 am - 6:00 pm

Wednesday

9:00 am - 6:00 pm

Thursday

9:00 am - 6:00 pm

Friday

9:00 am - 6:00 pm

Saturday

9:00 am - 3:00 pm

Sunday

Closed
Medicaid

Medicare

Spectera

VSP
---
Preserve Your Eyesight With Memorial Eye Center - Gessner
Whether you need reading glasses, bifocals, post-cataract surgery care, or eye disease co-management, we've got you covered!
At Memorial Eye Center - Gessner in Mid-West, we believe that prevention is the best medicine. That's why annual eye exams are so important for seniors. Detecting eye conditions early on can help prevent or delay vision loss, keeping your vision clearer for longer. Some serious eye conditions don't present noticeable symptoms until vision loss has occurred. Fortunately, these can be detected in their early stages by your eye care professional during your eye exam.
If an eye disease is diagnosed, we'll create a custom treatment plan and monitor your condition closely to ensure the best outcome.
Contact Memorial Eye Center - Gessner today to schedule your eye exam!
- Mar. 03, 2023
Really wonderful place with great staff. Everyone was kind and very helpful. Would recommend to anyo
... Show More
ne in the area looking for an eye care center.
- Feb. 18, 2023
I needed a new pair of glasses & I found exactly what I wanted.
- Jan. 05, 2023
Dr. Kim and the staff at Memorial Eye Center are OUTSTANDING!
- Jan. 04, 2023
Great staff, banger music. Was dancing in the waiting area fr 💯
- Dec. 31, 2022
It is the store for people who want to get nice looking glasses, There are plenty good looking bra
... Show More
nd frames at a fair price at this store. Many styes of designs are at wide bright show rooms and plus the staffs are nice. My wife and I just picked up two pairs today which were ordered two weeks ago: Gucci and Versace. When I want to recogniz this store, this tean, I want particularily to recognize Mr. Hung Ngyuen who did so nice in this team. May I tell you a short story why I said that? On Saturday Dec 17, My wife and I were both shopping our glasses at its store. He helped us to choose and test a lof of of frames. It really took long time on and off. He was so patiet and was very knowledgble to tell us the difference of styles, qualities, materials of varies brands. My wife are always very picky. However, his service made her very satisied and selected one. It was done at 2:40 pm. Regretfully, I had another appointment in different eye store at that time. I told Hung that I had to leave and maybe I would come back if I did not get a good one there and maybe not if I get one there. We know the store will be closed at 3 pm on Saturday. Then if I leave there is no way I could come back before the store is closed. I estimated it might be aound 5 pm if I indeed come back. Surprisingly, Hung told us that he would wait in the store until we come back. We did not think he was serious. When we were on the way back we are kind of wondered if he 'd be waiting for us. Yes, he was there when we come at 4:15 pm. He was still waiting for us after the office closed. We asked why you did not leave for Christmas shopping and instead wait for us. He said that he would rather sacrifice his own time if he can add more customers for the company. That is his work ethic which impressed us. I belive it is Memorial Eye Center's ethic too. A good store must have good service person, vice versa. I bought another one for myself immeidately. In addition, Hung speaks Vietnamese as well as English. It was helpful for my wife to understand and trust him. The Store location is close to the Asian Town in Beltway 8 and Bellaire. My wife want to bring more her Vietnamese Speaking friends to the store. We also encorage you visit the store and look for Hung. Happy New Year. Jensen and Judy
- Dec. 29, 2022
Great eye Dr's with awesome service and technology
- Dec. 20, 2022
Professional, knowledgeable, helpful, and friendly staff. My wait time was minimal. The eye exam I r
... Show More
eceived was very thorough. This will be my eyeglass headquarters.
- Dec. 10, 2022
The staff was very professional, through and friendly.
- Dec. 01, 2022
First time having an eye exam at this location. Professional staff and minimal wait time (at least w
... Show More
hile I was there.) Everyone I encountered during my exam — and then two weeks later when I picked up my glasses — was nice and attentive. They were also good about reminding me what my insurance covered when I was shopping for frames.
- Oct. 27, 2022
Yesterday I had an eye infection. I called Memorial eye and they got me in the same day that I calle
... Show More
d. I got some medicine for my eye infection and I'm already feeling better.
- Sep. 27, 2022
Memorial Eye Care 77063. Janne Chuang, OD and her staff: Maria, Kathy, Hung were exemplary ! TY
- Sep. 01, 2022
Respectable, Professional, Friendly, Multicultural, Knowledgeable, Informed me of Discounts/Rebates/
... Show More
Promotions, COVID19 awareness/precautions enforced, Clean, Safe Area. They now have my business for life. Also, let me be honest here. My job gave me more discounts to go thru Target; So i went. I had to wait (not long) but their jn store selection sucked. They didn't have my brand of frames i wanted 😡. And due to the selection there, she told me i could go online and check out other selections..( it sucked too) But you would think i would say screw it because my job was paying for the frames, right? WRONG! I WANT WHAT I WANT. Hence why i work hard everyday! So if money is your biggest problem, I am informing you ahead of time. M.E.C has $69 frames; the prescription with additional stuff may be a little pricier than Target, but i value quality and professionalism over anything else.. *PS. The young lady went to their sister store to hunt the glasses i wanted because they did not have that one in stock! Talk about customer satisfaction; it doesnt get better than that
- Aug. 05, 2022
The exam was in-depth and achieved with caring
- Jul. 12, 2022
Dr. Kim is the best eye doctor! And the staff in this clinic are really nice and attentive too! We a
... Show More
lways choose this clinic!
- Jun. 25, 2022
Mr. Hung and staff were very pleasant. Eye Doctor for eye exam was very professional and thorough. T
... Show More
he facility was nice and accommodating. Thanks
- May. 28, 2022
Great service, friendly people.
- Apr. 12, 2022
The staff was amazing and very sweet and helpful dr. Kim was very sweet and amazing she helped me un
... Show More
derstand what was going on with my eyes and told me what to do and how to take care of them I would differently recommend this to my friends and family
- Feb. 21, 2022
I love Memorial Eye Care. They ensured I got my contact lens rebate. I was accommodated by an ear
... Show More
lier appointment. Dr Nguyen was thorough with my exam and ensured I was ok with her exam. She met me at the front waiting area and her staff had figured out how much based on insurance I could get even with a rebate. My hubby was treated great too. We felt no pressures. Thank you Memorial Eye staff and doctors!
- Oct. 10, 2021
Dr. Holbrook, Broderick and their team are Knowledgeable, Efficient and Friendly.
- Aug. 01, 2021
The team at Memorial is welcoming, easy to work with, and knowledgeable! I felt very cared for and i
... Show More
nformed throughout the entire process. I've definitely found my long-term eye care provider, and I cannot recommend them highly enough!
Senior Vision FAQs
Can presbyopia be corrected?
Presbyopia, age-related farsightedness, affects your eyes' ability to focus on near objects. You may become aware of presbyopia once you begin holding books and newspapers at arm's length to be able to read them. This condition is a natural part of the aging process and affects virtually all adults in their 40s. Our eye doctors will diagnose and help correct your presbyopia so you can see clearly again. They'll provide you with corrective glasses and/or contact lenses, such as monovision and multifcoals.
What are the most common vision problems in the elderly?
The most common causes of vision loss among the elderly are age-related macular degeneration, glaucoma, cataracts and diabetic retinopathy.
Age-related macular degeneration is characterized by the loss of central vision.
Glaucoma results in visual field loss.
Cataracts cause blurred vision and faded colors among the elderly.
Diabetic retinopathy is characterized by blurred vision and floaters, among other symptoms.
Other conditions include dry or watery eyes and floaters.
Because many of these conditions may initially be asymptomatic, it's critical that elderly patients undergo routine eye exams. The earlier these conditions are detected, the better the treatment outcome.
Can macular degeneration be prevented?
Although there's no sure-fire method for preventing eye disease, certain lifestyle habits can put the odds in your favor. To help ensure healthy vision for a lifetime, wear high-quality sunglasses whenever outdoors, quit smoking if you do, eat eye-healthy foods, and ask your optometrist about taking AREDS supplements. Most importantly, regular visits with your eye doctor are crucial to keeping your vision sharp throughout your golden years.
---
Don't Let Age Limit Your Vision!
Preserve your eyesight with Memorial Eye Center - Gessner