Sunglasses in Mid-West
Protect your eyes and look your very best
Find Your Perfect Sunglasses
Whether you're lounging by the beach or driving through town, our designer sunglasses will bring the perfect fit and quality feel to whatever you have planned for the day.
Want to customize your shades? Ask us about tinted lenses, polarized, and photochromic lenses, clip-on shades and so much more!
Know your options! Tinted lenses, polarized lenses, photochromic lenses that turn dark in the sun, clip-on shades and more!
---
Protect Your Eyes & Look Your Best
---
How Do I Choose the Right Sunglasses?
To select your perfect sunglasses, consider the following:
Frames

You want your sunglasses to last, so choose durable, high-quality frames. Whether you choose plastic, acetate, aluminum, stainless steel or even wooden frames, make sure that the frames fit well, look good, and are comfortable to wear.

Lenses

Lenses correct your vision, protect your eyes and enhance your style. Always choose lenses that screen out 100% of UV rays. You can also choose special features like anti-glare, polarized shades or tints. To prevent damage, select durable lenses.

Shape

Sunglass shapes not only express your unique style; they provide a protective barrier against the elements. Wrap-around sunglasses shield your eyes from wind and flying debris. The right frames also complement your face and help you bring your best features forward.

Prescription

Once you've undergone an eye exam, you can purchase sunglasses with the same prescription as your regular glasses. Wearing prescription sunglasses allows you to enjoy the outdoors while protecting your eyes from harmful UV rays.
---
Enjoy the best in fashion and eye care with our selection of high-quality sunglasses.
Need prescription glasses? We provide:
A comprehensive eye exam
Consultation and selection
Prescription sunglasses fitting
Contact us or come by Memorial Eye Center - Gessner in Mid-West today!
---
Some popular brands we carry
*Brands may vary. See store for full details.
---
Sunglasses in Mid-West
Meet our Eye Doctors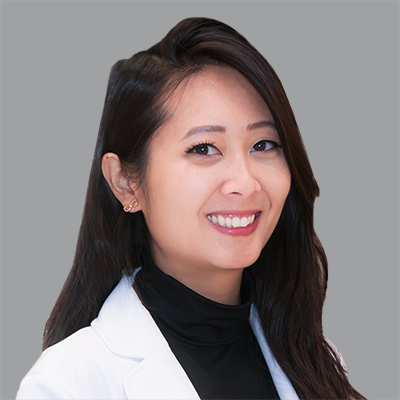 Monday

9:00 am - 6:00 pm

Tuesday

9:00 am - 6:00 pm

Wednesday

9:00 am - 6:00 pm

Thursday

9:00 am - 6:00 pm

Friday

9:00 am - 6:00 pm

Saturday

9:00 am - 3:00 pm

Sunday

Closed
Medicaid

Medicare

Spectera

VSP
- Mar. 03, 2023
Really wonderful place with great staff. Everyone was kind and very helpful. Would recommend to anyo
... Show More
ne in the area looking for an eye care center.
- Feb. 18, 2023
I needed a new pair of glasses & I found exactly what I wanted.
- Jan. 05, 2023
Dr. Kim and the staff at Memorial Eye Center are OUTSTANDING!
- Jan. 04, 2023
Great staff, banger music. Was dancing in the waiting area fr 💯
- Dec. 31, 2022
It is the store for people who want to get nice looking glasses, There are plenty good looking bra
... Show More
nd frames at a fair price at this store. Many styes of designs are at wide bright show rooms and plus the staffs are nice. My wife and I just picked up two pairs today which were ordered two weeks ago: Gucci and Versace. When I want to recogniz this store, this tean, I want particularily to recognize Mr. Hung Ngyuen who did so nice in this team. May I tell you a short story why I said that? On Saturday Dec 17, My wife and I were both shopping our glasses at its store. He helped us to choose and test a lof of of frames. It really took long time on and off. He was so patiet and was very knowledgble to tell us the difference of styles, qualities, materials of varies brands. My wife are always very picky. However, his service made her very satisied and selected one. It was done at 2:40 pm. Regretfully, I had another appointment in different eye store at that time. I told Hung that I had to leave and maybe I would come back if I did not get a good one there and maybe not if I get one there. We know the store will be closed at 3 pm on Saturday. Then if I leave there is no way I could come back before the store is closed. I estimated it might be aound 5 pm if I indeed come back. Surprisingly, Hung told us that he would wait in the store until we come back. We did not think he was serious. When we were on the way back we are kind of wondered if he 'd be waiting for us. Yes, he was there when we come at 4:15 pm. He was still waiting for us after the office closed. We asked why you did not leave for Christmas shopping and instead wait for us. He said that he would rather sacrifice his own time if he can add more customers for the company. That is his work ethic which impressed us. I belive it is Memorial Eye Center's ethic too. A good store must have good service person, vice versa. I bought another one for myself immeidately. In addition, Hung speaks Vietnamese as well as English. It was helpful for my wife to understand and trust him. The Store location is close to the Asian Town in Beltway 8 and Bellaire. My wife want to bring more her Vietnamese Speaking friends to the store. We also encorage you visit the store and look for Hung. Happy New Year. Jensen and Judy
- Dec. 29, 2022
Great eye Dr's with awesome service and technology
- Dec. 20, 2022
Professional, knowledgeable, helpful, and friendly staff. My wait time was minimal. The eye exam I r
... Show More
eceived was very thorough. This will be my eyeglass headquarters.
- Dec. 10, 2022
The staff was very professional, through and friendly.
- Dec. 01, 2022
First time having an eye exam at this location. Professional staff and minimal wait time (at least w
... Show More
hile I was there.) Everyone I encountered during my exam — and then two weeks later when I picked up my glasses — was nice and attentive. They were also good about reminding me what my insurance covered when I was shopping for frames.
- Oct. 27, 2022
Yesterday I had an eye infection. I called Memorial eye and they got me in the same day that I calle
... Show More
d. I got some medicine for my eye infection and I'm already feeling better.
- Sep. 27, 2022
Memorial Eye Care 77063. Janne Chuang, OD and her staff: Maria, Kathy, Hung were exemplary ! TY
- Sep. 01, 2022
Respectable, Professional, Friendly, Multicultural, Knowledgeable, Informed me of Discounts/Rebates/
... Show More
Promotions, COVID19 awareness/precautions enforced, Clean, Safe Area. They now have my business for life. Also, let me be honest here. My job gave me more discounts to go thru Target; So i went. I had to wait (not long) but their jn store selection sucked. They didn't have my brand of frames i wanted 😡. And due to the selection there, she told me i could go online and check out other selections..( it sucked too) But you would think i would say screw it because my job was paying for the frames, right? WRONG! I WANT WHAT I WANT. Hence why i work hard everyday! So if money is your biggest problem, I am informing you ahead of time. M.E.C has $69 frames; the prescription with additional stuff may be a little pricier than Target, but i value quality and professionalism over anything else.. *PS. The young lady went to their sister store to hunt the glasses i wanted because they did not have that one in stock! Talk about customer satisfaction; it doesnt get better than that
- Aug. 05, 2022
The exam was in-depth and achieved with caring
- Jul. 12, 2022
Dr. Kim is the best eye doctor! And the staff in this clinic are really nice and attentive too! We a
... Show More
lways choose this clinic!
- Jun. 25, 2022
Mr. Hung and staff were very pleasant. Eye Doctor for eye exam was very professional and thorough. T
... Show More
he facility was nice and accommodating. Thanks
- May. 28, 2022
Great service, friendly people.
- Apr. 12, 2022
The staff was amazing and very sweet and helpful dr. Kim was very sweet and amazing she helped me un
... Show More
derstand what was going on with my eyes and told me what to do and how to take care of them I would differently recommend this to my friends and family
- Feb. 21, 2022
I love Memorial Eye Care. They ensured I got my contact lens rebate. I was accommodated by an ear
... Show More
lier appointment. Dr Nguyen was thorough with my exam and ensured I was ok with her exam. She met me at the front waiting area and her staff had figured out how much based on insurance I could get even with a rebate. My hubby was treated great too. We felt no pressures. Thank you Memorial Eye staff and doctors!
- Oct. 10, 2021
Dr. Holbrook, Broderick and their team are Knowledgeable, Efficient and Friendly.
- Aug. 01, 2021
The team at Memorial is welcoming, easy to work with, and knowledgeable! I felt very cared for and i
... Show More
nformed throughout the entire process. I've definitely found my long-term eye care provider, and I cannot recommend them highly enough!
---
Love What You See
Enjoy the best in fashion and eye care with our selection of high-quality sunglasses.